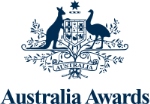 Australia Awards promote knowledge, education links and enduring ties between Australia and our neighbours through Australia's extensive scholarship programs.
Challenge Yourself!
Australia is a dynamic, vibrant country. Its people are energetic, friendly and confident.
When you study in Australia, you discover fresh challenges and new experiences everyday.
You face academic and personal challenges, and develop skills in a supportive learning environment.
Achieve Success
Australia offers excellent quality of education, which is recognized internationally. Australia has first class facilities for teaching, training and research including sophisticated laboratories, classrooms, computer centers and libraries.
Living costs and student fees are very affordable. International students in Australia are also able to work part-time while they study.
With people from more than 100 ethnic groups making it their home, Australia is one of the world's most multicultural countries and an extremely safe, friendly society.

Official information on Study in Australia is available on our website:
Contact us: studyinaustralia.jakarta@austrade.gov.au