Australia and Indonesia have a diverse range of collaborative partnerships in higher education, vocational education and training, and research. These links between international partners deliver mutual benefits, with cooperation leading to enhanced student and academic mobility, improved research investment and output, and greater technology and innovation transfer.
Higher education
There were more than 300 partnerships between Australian and Indonesian higher education institutions in 2016, some dating back over 20 years. Some examples of the opportunities created through institution-to-institution partnerships include joint programs, staff and student exchange, credit transfer agreements, collaborative research, and co-publications. For more information, see Universities Australia's international links data.
Vocational education and training
International collaboration in vocational education and training allows partners to share experience and expertise, address mutual challenges and make a positive contribution to the development of skills that support participation in the increasingly global economy. Australian registered training organisations and TAFEs have built strong collaborative links with Indonesian partners in industry, government and the training sector to enhance skills development and support industry. For more information, see TAFE Directors Australia International.
Research
Australia's world-class research organisations and businesses actively engage with Indonesian partners in research, innovation and science. The Department of Innovation, Industry and Science provides practical advice on how to seek Australian partners for collaboration in science and research, including funding support. For more information, see Partnering with Australia on innovation, science and research.
The Ambassador's Principal Lecture Series
The Australian Ambassador's Principals Lecture Series known as the PLS was initiated by Ambassador Paul Grigson in 2015 as part of the Australian embassy's commitment to support education in Indonesia. Since then, the PLS has been conducted in Australian's embassy in Jakarta, and in Australian consulate generals in Bali, Makassar and Surabaya. In 2017 we expect up to 400 school principals, supervisors and senior teachers to participate in the PLS.
The PLS is a forum, dedicated for school/madrasah supervisors/principals, to discuss various education issues. This event is organised through interactive discussion, facilitated by relevant resource persons from various backgrounds (e.g. from the Ministry of Education and Culture, district government and from Civil Society Organisations).
PLS supports the professional development of school principals and supervisors. It is an opportunity for the participants to share good practices in school improvement and to gain lessons learned that can be applied in their schools.
PLS also provides a chance for interested embassy staff and visiting officials to engage informally with Indonesia's education leaders and managers, and deepen Australia's involvement in the sector.
Innovation for Indonesia's School Children (INOVASI)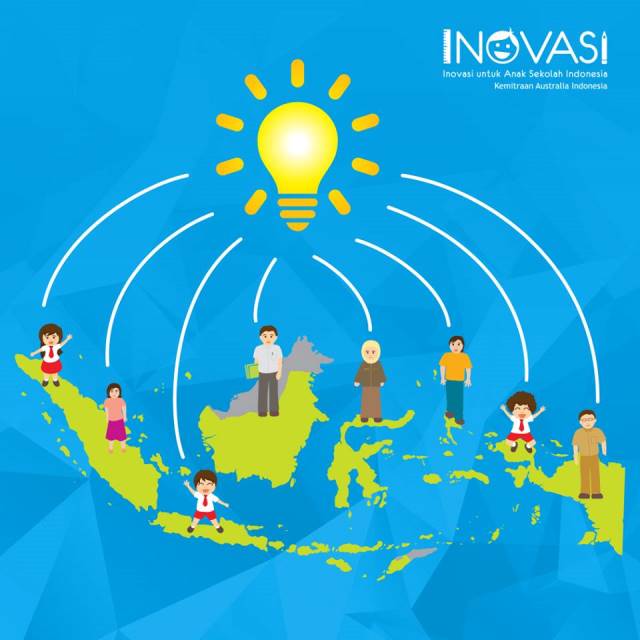 Innovation for Indonesia's School Children (INOVASI) works with the Ministry of Education and Culture to understand what works best at the local level to improve literacy and numeracy learning outcomes. INOVASI adapts international solutions to the local context, and designs, implements and tests solutions through a series of pilots.